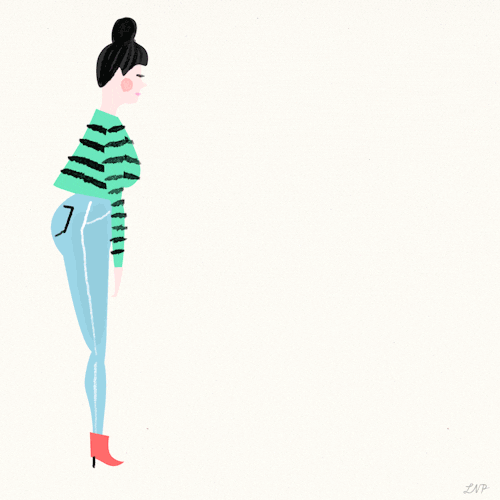 Women have been and will always be both, the backbone and the front line of this country. We are so beautiful and our presence is necessary. Although, there comes a time when that beauty is faced with the harsh realities of carrying everything on our shoulders, not asking for assistance, and backing ourselves in a corner when we shouldn't have to- it's very much real. Often times, our own personal circumstances can create unhealthy competitive dynamics which can cause hating attitudes towards other women.
I could make a declaration and yell "This shouldn't be!" however any woman reading this knows this does happen. The purpose of this post is to encourage any woman who may be feeling like their life and goals aren't moving as fast as those around you, you're still moving forward! And it's okay to support and celebrate the successes of other women while you're hustling hard to get yours. Because when she wins, you win. This post explores concrete ways women can successfully support one another for the greater good.
A LITTLE GLIMPSE INTO MY STORY:
A college educated, career driven, entrepreneur and creative whose world turned upside down when I learned I was bringing life into the world in 2014. Since then, the journey has gone a little something like this: horrible to phenomenal, with setbacks, discovery, healing, and wins all in-between. During my low times it was super easy to get into a funk, scrolling through publications and the infamous social media seeing women I went to school with, did business with, or grew up with thriving and there I was feeling like I was moving backwards. Faster than not, I had to take matters into my own hands and glean from the good as well as women who could challenge me in my craft and more importantly encourage me to live my best life. I live in the world of social media, so the year of thinking differently began 2015 and it's been a journey since. I sought after women entrepreneurs and creatives alike who had inspiring stories and a proven track record of not only succeeding but creating a platform and guidelines for other women to do the same.
Inspiring Women Entrepreneurs: LIT SOCIAL MEDIA FEEDS!
Below are three women entrepreneurs I follow on the daily. It is safe to say I sweat them! (Whether they know it or not) When I changed my outlook personally and professionally, their posts, guidelines, and passion is what encouraged me and makes me confident that I too, can do all that I am purposed to do. I identify so much with them because it is truly like we are speaking the same language. Click on each picture and learn more about them and what they do. Their social media profiles tell and share interesting stories.
Ronne B.:
Emmelie De la Cruz:
Mattie James:
Support & Celebrate
Support and celebrate the accomplishments of other women around you who are sharing their gifts undeniably and helping other women realize their purpose, passion, and potential. Go to that opening, buy that book or product, attend that open mic night or concert. Give a shout out on social media expressing interest or feedback from what they've been putting out. Engagement is the biggest form of flattery- because it affirms that people are watching, listening, and care!
Reach Out! You don't need a reason
Outreach is overlooked. We underestimate the power of actually picking up the phone or personally messaging the individual, which in perspective, is an actual icebreaker to a much deeper conversation, and you may not know where that interaction could lead. It is also affirming to the outreachee involved, just to know that there is someone going through something similarly and more importantly another woman who may not be a family member or close friend who cares.
Tell Your Story Authentically
Be willing to share the ins and outs about your journey. No one wants to hear "Everything has been all good. Failures aren't really failures, they are lessons learned in order to remain successful. The realist and rawest you can be with someone will get the best results. Being less judgmental while sharing your story out of humility for the sole purpose of changing someone's life is the ultimate goal.
Her Success is not your Failure, Her Success is your Success too!
#newyork #concretejungle #ambition #dreams #america #americandream #entreprenuer #blackmagic #hustlehard #hustle #supportwomen #tellyourstory #socialmedia #womenshistorymonth